Continuous Glucose Monitoring
Meet the new intelliGO

free
Enjoy the unique experience of an optional calibrated CGM and Go Free!! VIEW MORE
See How It Works
Take Control. Enjoy Freedom.
* Eu Ce mark.
Less Fingersticks
OPTIONAL CALLIBRATION ALLOWS LESS FINGERSTICKS
IntelliGO Free provides outstanding accuracy and reliability with MARD 9%. It gives you real time measurements that you can trust and it is optional callibrated.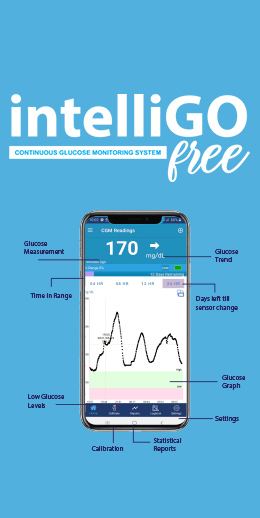 ergonomic design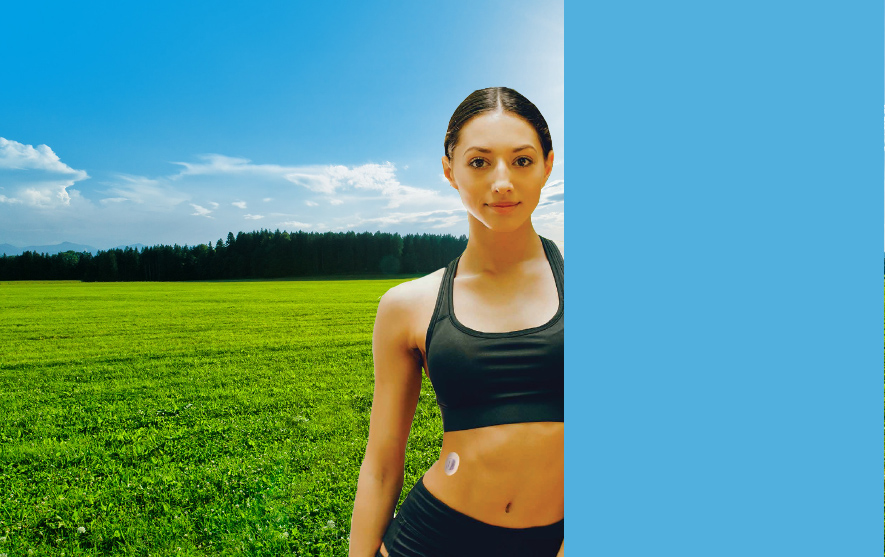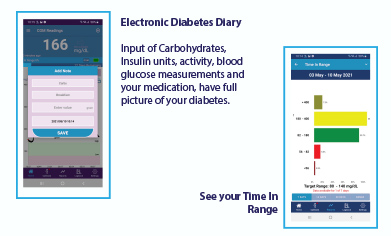 user friendly
The new generation of intelliGO Free is here.
A complete suite of tools designed to manage your diabetes and make your life easier with a top accuracy.
Super High
Performance
Created with Top
Plugins and Extensions
Extremely Easy
to Customize
---
Living the experience of IntelliGO Free CGM
intelliGO Free has a huge variety of options and features to help you manage your diabetes and take the right desicions.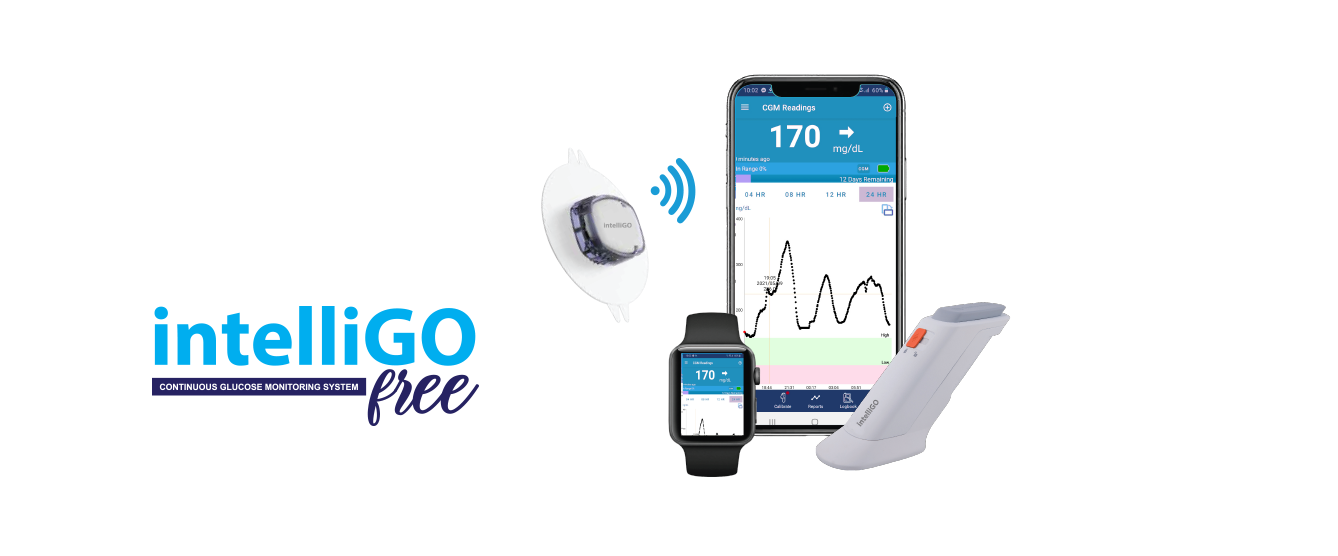 Reasons
Why you should choose
intelliGO Free
With intelliGO Free your satisfaction is guaranteed.
Why you must choose intelliGO Free. Check below: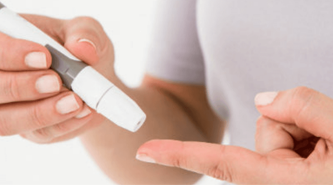 1
OPTIONAL CALLIBRATIONLESS FINGERSTICKS
Optional calibration allows less fingerstics for outstanding CGM accuracy.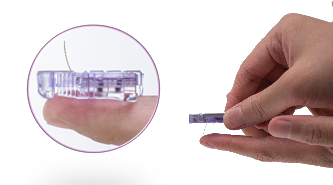 A smooth sensor is attached on the body with a strong tape, indicated to wear for up to 14 days.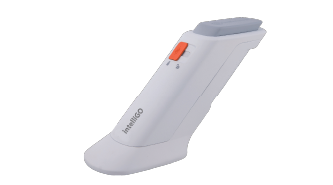 3
ONE CLICKAUTO APPLICATOR
Simple, user friendly, that guarantees proper sensor placement.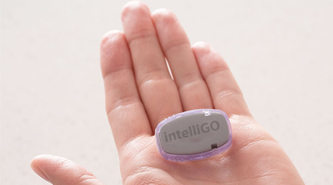 4
3 YEAR LIFELONGWATERPROOF TRANSMITTER
Without need for charging. Waterproof IP27.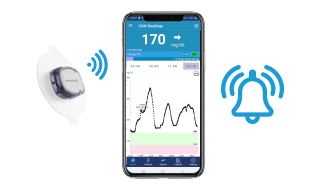 5
CUSTOMIZED ALARMS & ALERTS9% MARD
Customized alarms. With Intelligo Free set your range and receive notifications when you are heading low or high. Act proactively taking the right decisions for better diabetes management and enjoy your life without worries.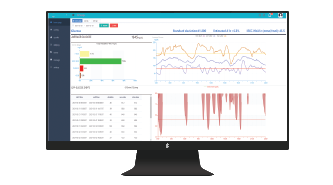 6
DATA MANAGEMENTSHARE YOUR DATA
IntelligoFree Application for Androd and iOS and IntelligoFree portal for data management and data sharing with other users.
Introducing intelliGO Free App
GLUCOSE READINGS ON YOUR SMART DEVICE
User friendly intelliGO Free App for both Android and iOS.
Compatabillity List
* For the mobile devices compatability list please click above.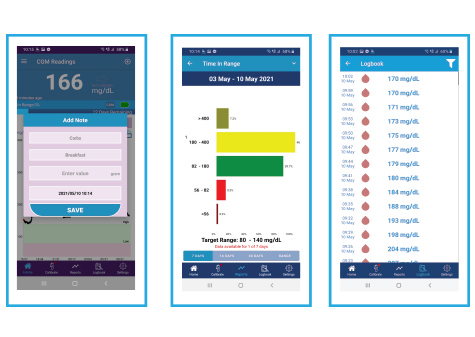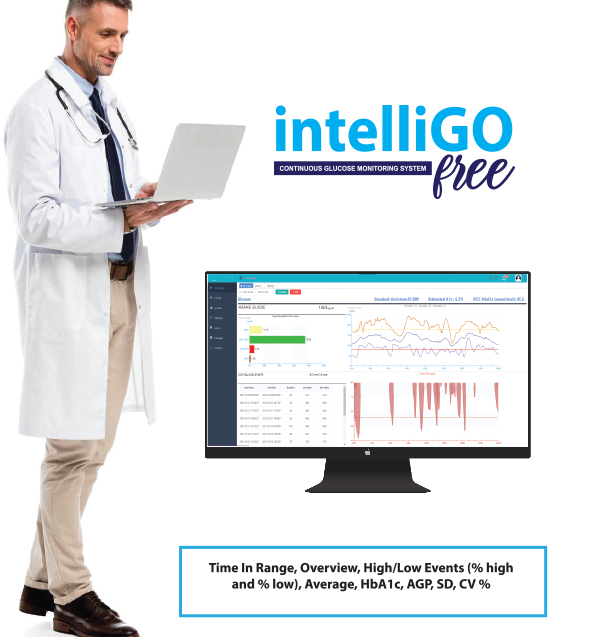 Share your glucose data with IntelliGo Free portal
Stay connected in real-time with your Health Care Professional and your family members with IntelliGo Free Share.
intelliGo Free Portal provides the
HCPs
views, graphs and reports of present and past glucose datas, glucose patterns, trends and statistics. InteliGo Free Portal is a useful tool for the HCP to customize diabetes treatment and make more efficient treatment decisions for better patients support in person or remotely (telemedicine).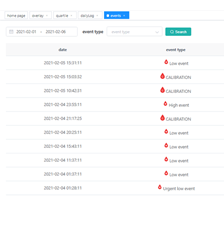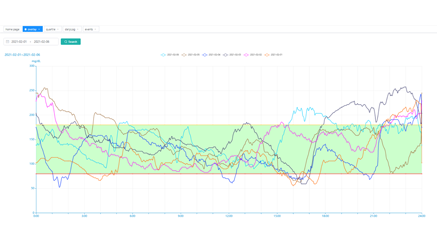 1. ACHIEVE BETTER TIR
2. ENJOY YOUR SLEEP & ACTIVITIES
3. ACHIEVE LOWER HbA1c
See the whole picture of your Diabetes.
9% Mard
Professional Support
ONLINE DOCUMENTATION, VIDEOS AND FORUM
We're here to help you. Our Support portal is coming soon.
Online Documentation - Contains all descriptions related to intelliGO Free usage and features.
Video Documentation Need visual instructions? Check our video tutorials.
Support Center - Contact us if you get any issue while using intelliGO Free.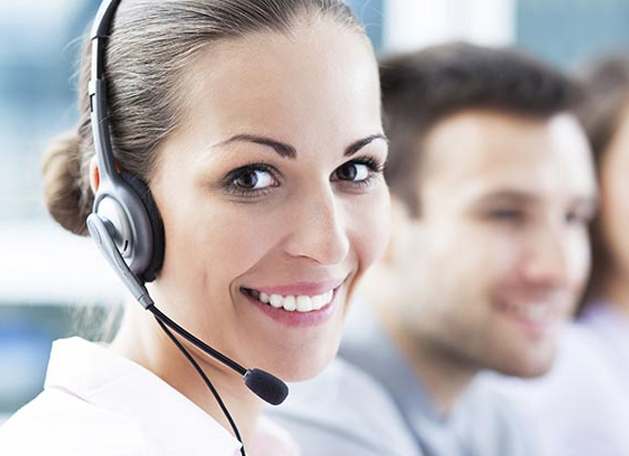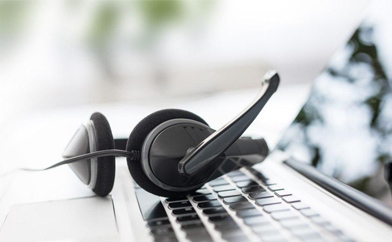 POWERFUL SMART MANAGEMENT
TAKE CONTROL. ENJOY FREEDOM
Dive in to new possibilities with intelliGO Free CGM.